"Passing Hokkaido" (途經北海道) is a Cantonese song by Joey Yung in 2012. The song was also used for Itacho Sushi's TV commercial song and promotional song of Little Day. Suiting the song title, the music video plus the micro movie, "Memories that Lost in Hokkaido", was shot in Hokkaido. It was revealed that Joey would release a duet version with Yoyo, the composer of the song. However, this was never happened, due to unknown reasons.
Music Video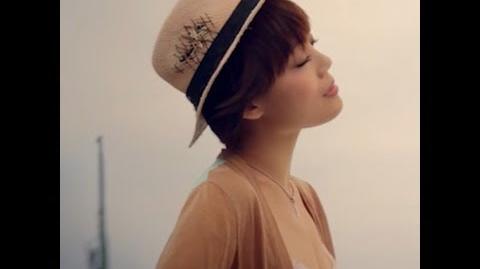 Micro Movie
Lyrics
Ooh 誰在我面前這稻田出現
(誰在窄巷見過一面)

某一天 獨自漫遊在某座城市
念 念著未明白的事情
若我可偶遇你 可不可偷聽你的心事

覓旅館 是陌路人為失戀散心
迷失鐵道 是陌路人為青春發夢
也許比我倔強 喜歡裝出不屑的樣子

看看 盛放的花海裡 看看 路過的風車裡
看看 遇上過幾多次很難忘的新鮮感覺
看看 共我擦肩的你 看看 誰停下腳步回望
如相信直覺總有人懂我(遊歷四海總有人懂我)

崖和岸 寂寞盡頭是瑰麗情操
路 步步逆流亦很自豪
願我可以避世(所以無愧)剛巧今天經過北海道

日有光 件著白雲是千紙鶴嗎
海有浪 伴著石頭是一把扇吧
伴我的卻是你(所以完美)一起記錄所有的遐想

看看 盛放的花海裡 看看 路過的風車裡
看看 遇上過幾多次很難忘的新鮮感覺
看看 共我擦肩的你 看看 誰停下腳步回望

願有一個路人敞開心扉感受我
誰在我面前這片稻田路過(模糊又面善那副臉龐)
不理會誰的歷史 卻共同找天堂 光芒
然後世上還有別人懂我

那一天 又是漫遊在那座城
Oh~ 念著未忘掉的事情
Certifications
Charts
| Song | Approx. Date | 903 | RTHK | 997 | TVB |
| --- | --- | --- | --- | --- | --- |
| 途經北海道 Passing Hokkaido | 10/09/2012 | 13 | --- | --- | 1 |
Awards
Music

Bass, rhodes & programming by: carl "dafreak" wong
Drums & tambourine by: Jun Kung
Guitar by: Jason Kui
Tenor Sax by: Charlie Huntley
Trumpet by: Ray Podhornik (Toronto)
Horn arranged by: Charlie Huntley & carl "dafreak" wong
All vocals by: Joey Yung

Personnel

Recorded by: Charlie and Rays Place
Vocals recorded by: carl "dafreak" wong at freakland
Mixed by: Frankie Hung at freakland

Publishing

OP: Yellow Bird Production Ltd. admin by Media Asia Music Publishing Ltd. / Shoot The Lyricist admin by Universal Music Publishing Ltd.
Community content is available under
CC-BY-SA
unless otherwise noted.