"In Front of the Time" (在時間面前) is the sixth track of Joey Yung's seventh Mandarin album, Moment. It is the first time that Wu Tsing-Fong wrote a song for Joey.
We are so tiny, so small in front of the time. In the "long river" of time, how many people can walk together with you? No matter you are willing or not, as the time pass, someone meets you and leaves some beautiful sparks, still become each other's passer-by. Although they are just passer-by, they will still leave some marks in each other's life, like their habits, concepts, personality, etc. They will not disappear, but virtually affect ourselves, becoming a part of our lives.
Music Video
Directed by Heiward Mak@Dumb Youth Productions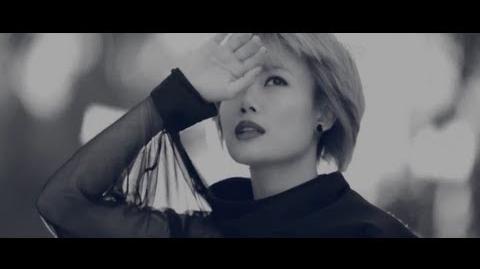 Lyrics
雲在風離去時失去聯絡
總在天空特別藍的時候
一切就像從來沒發生過

*手機關掉後就失去聯絡
心中那個號碼總是沉默
對著機器應答也只是虛空

你像個過客吹落的一場暴風
就像千萬隻蝴蝶的拍動
時間就這麼飛過*

#你給的快樂和痛 在身邊來了又走
痕跡從不曾被海浪給淹沒
不管未來的結果 愛得像沒有以後
回憶從不怕在心中被翻湧#

Repeat * #

砍下森林年輪會結疤
雲吹散聚成別個天堂
無論今後我們平行或分叉
當時間昇華 我們都一樣

你給的寂寞和夢 在轉眼春了又秋
就算是只剩下我 只剩下我

有過的快樂和痛 都是美麗的收獲
潮起潮落成為海岸的輪廓
若是你們問起我 再一次會怎麼做
我會說我從不後悔 去愛過
Music

All instruments by: Alex Fung EXCEPT
Guitars and effects by: 何山
Violin by: Lesile MoonSun Ryang
Violas by: Alice Rosen
Cellos by: Anna Kwan
Chorus: Alex Fung, Joey Yung

Personnel

Recorded by: Alex Fung
Mixed by: ray@ray.com.hk

Publishing

OP: 林暐哲音樂社有限公司
SP: Universal Music Publishing Ltd.