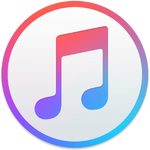 iTunes is a media player and media library application developed by Apple Inc. It is used to play, download, and organize digital audio and video on personal computers running the OS X and Microsoft Windows operating systems. The iTunes Store is also available on the iPod Touch, iPhone, and iPad.
Through the iTunes Store, users can purchase and download music, music videos, television shows, audiobooks, podcasts, movies and movie rentals in some countries, and ringtones, available on the iPhone and iPod Touch (fourth generation onward). Application software for the iPhone, iPad and iPod Touch can be downloaded from the App Store.[1]
iTunes always provides pre-order service for latest album, bonus features and/or bonus tracks. There are some digital albums that can only be bought on iTunes[2].
Digital Singles
Exclusive EPs
iTunes Session
Joey released an iTunes session live album in two parts[3]. She was the first Asian singer to record an iTunes Session. The songs were performed live and recorded at Hong Kong's Avon Studios, and were sent to Britain for mastering.
iTunes Session - EP

Released on August 6, 2013.
Little Day (Deluxe edition)
3 more songs from the iTunes Session were added to a digital exclusive deluxe edition of Little Day.

Released on November 19, 2013.
iTunes Session, Pt. 2 - Single
For convenience, the 3 new live songs were separately released on a new exclusive digital EP.
Released on December 14, 2013.
Photos
Others
The iTunes exclusive deluxe edition features karaoke versions of the songs in the EP.

Released on April 9, 2015.
A new side tracks collection was released on iTunes exclusively, to promote My Secret Live.

Released on March 10, 2017;
For the full tracklist, please visit this page.
References
Community content is available under
CC-BY-SA
unless otherwise noted.