Ageas Joey Yung in Concert 1314 (1314容祖兒演唱會) is Joey Yung's seventh major solo concert at the Hong Kong Coliseum, named after the concert was held in 2013 and 2014. This concert has the largest number of shows in all Joey's concerts in Hong Kong.
Background
The name was suggested by lyricist-fashion enthusiast Wyman Wong, who also acted as a wardrobe adviser for the concert. It was first mentioned when Wyman and Joey asked for song title of "View in a New Light" online[1]. The initial title was "舞台上的一生一世", "一生一世" in Cantonese is pronounced similar as "1314". The person chosen was invited to see Joey's show. Later she revealed the album cover was shot by Chen Man, who also did the photoshoot for Moment and Little Day[2]. Later posted photos about the meetings[3][4] and hope fans could give them different ideas.
The production team for this concert was the same as her previous StarLight and Number 6 series, as are the dancers and the music director, Carl Wong.
Development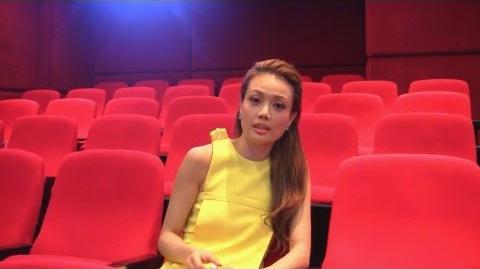 The first version of the poster had Joey looking extremely sexy, so sexy that it caught The Cross-Harbour Tunnel related departments' to question on whether it is appropriate to be placed on the billboard. The sponsor had to go through several consultations and negotiations to get approval. Ultimately, the agreement retained the first version of the poster with some changes and adjustments before gaining approval! EEG concert department's director expressed: "The poster had to be taken down twice because of the typhoons that hit HK. The two attempts cost nearly HK$200,000, but to allow all fans in HK to see Joey in her boldest poster, the sponsor did not hesitate to get that poster up. This is the third time the poster makes its public appearance."[5]
On September 2013, it was announced there will be 13 shows in Hong Kong, passing the record of 12 shows of Number 6. Later in November, the last two shows were added, resulting 15 shows in total.
Promotion
Posters
The posters are changed due to addtional of shows.
Television commercial
References