答案之書是容祖兒的第八張國語專輯,是繼"Moment"之後,相隔六年之多的國語大碟。此專輯由2017年的My Secret Live後,開始籌備和錄音過程,並邀得不少著名中港台音樂人參與創作,如吳易緯、陶山、常石磊、魏如萱、生命樹、李榮浩、葛大為、周耀輝、林家謙、鍾舒漫、徐浩、賈立怡等,亦有祖兒的恆常合作伙伴,黃偉文及馮翰銘參與。
專輯以「時間是最好的解答」作為概念,由首支個性宣傳單曲《亞亞亞》帶領,在10月8日於台灣電台裡首播,該曲為祖兒鮮有嘗試的搖滾流行曲風,配合革新唱法,引起不少公眾注目。歌曲引用了祖兒名曲《16號愛人》的一句歌詞,並提倡做亞軍也是正確的處世態度。其後的單曲分別為《長大》、《綁夢》及《答案之書》,各有不同的曲風和內容。專輯首發當日在北京舉辦《答案之書》新歌首唱會,並於11月尾在台北舉行概念音樂會。
這張國語專輯是祖兒眾多國語專輯中,銷量最好的其中一張,於香港唱片商會銷量榜佔據四星期首位,亦於各大台灣唱片銷售榜,以及海外華語銷售榜榜上有名。
Searching for Answers is the eighth Mandarin album released by Joey Yung, 6 years after "Moment". After the critically acclaimed My Secret Live and I Am a Singer performance, Joey started the recording process in 2017 through 2018. This album includes work from famous Chinese, Taiwanese and other musicians like Wu I-Wei, Skot Suyama, Chang Shilei, Waa Wei, Tree of Life, Li Ronghao, Chow Yiu Fai, Terence Lam, Sherman Chung, Terry Chui, Rachel Kar and more. Constant collaboration partners Wyman Wong and Alex Fung are also included in the project.
The first promotional single was "Runner-Up", which was premiered on Taiwanese radios on October 8. The pop-rock track is in one of Joey's rarely attempted genre. It caught the attention of both Hong Kong and Taiwanese audience. The other released singles were "Grow Up", "Binding Dreams" and "Searching for Answers". All of them come with a different theme and a different music video.
Background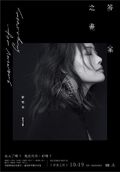 The theme of the album is "Time is the best answer". TBA[1]
Promotion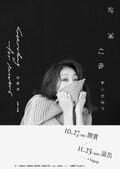 For the promotion of this album, Joey first held a premiere concert in Beijing, showcasing a few album tracks to the audience on the release day of the album. Notably, Joey then announced and held a concept concert at Legacy in Taipei, which is her first show in Taiwan for a 6 years. The show was sold out and Joey performed a bunch of fan-favourites, along the whole Searching for Answers album. For the details and setlist of this concert, please visit this page.
In support of the album, four singles were released and pushed. "Runner-Up" was the first single, which was premiered on Taiwanese radios on October 8. While composed and lyrics wrote by Joey's long-term partners Alex Fung and Wyman Wong, the pop-rock track is in one of Joey's rarely attempted genre. It received attention of its upbeat sound and special lyrics. The lyrics mentioned that being a runner-up is not always a bad thing. Wyman also incorporated a line from "16th Lover", a Joey's classic into the song and further expand the idea. The music video was directed by Taiwanese director Joshua Lin.
The second single was "Grow Up", which was also the only plug off the album to Hong Kong's radio stations. The song was written by Hong Kong famous musicians Terence Lam, Terry Chui and singer-songwriter Sherman Chung. It was a song about learning from our past, be grateful of all the experience we had and gladly move on. Just like the personal letter to her past self in the album packaging, the song paid tribute to Joey herself and all the achievements she had. In a teaser video released, Joey's past album covers and performance pictures were shown, as a memory lane for Joey and her fans.
"Binding Dreams" was then released. The theme of the song is to encourage listeners to follow their dreams and do not give up. Joey invited Taiwanese director Bill Chia and a lot of talented dancers to create a fantasy land setting in the music video. The song itself was described as "musical-like, joyful and fun".
One month later, "Searching for Answers" was released. Joey had to visit a desert to film the video. "Just Right" and fan favourite "Lonely Uproar" also received music video treatment, as to conclude the album promotion cycle.
Released versions
Hong Kong edition
Released on October 19, 2018;
Includes a personal letter from Joey.
Taiwan edition

Released on October 19, 2018;
Includes a personal letter from Joey;
A slightly different texture and design.
Digital edition
Released on October 19, 2018;
A slightly different cover.
Certifications
Album
| | |
| --- | --- |
| 答案之書 Searching for Answers | TBA |
Songs
| Songs | Approx. Date | 903 | RTHK | 997 | TVB |
| --- | --- | --- | --- | --- | --- |
| 長大 Grow Up | 15/10/2018 | 9 | --- | --- | --- |
For more awards received, please visit individual song page.
Images
Credits
Executive Producers: Shirley Hughes / Mani Fok
Marketing & Media Planning: Raymond Chan / Wong Chung Oi
Marketing & Promotion: Maggie Tse / Mary Ma / Dore Fong / Irene Leung / Lylian Lai
Digital Sales: Natalie Chan / Eliza Li / Phoebe Leung
Artiste Management: Mani Fok / Purple Ho / Matthew Lo / Van Wan
A&R Department: Leo Chan / Liu Chi Wah / Ronnie Ng / Dash Tam / Kinn Leung
Physical Sales & Overeas Marketing: Carmen Lam / Ruby Chan
Post-Production: James Lam / Crystal Chow
Multimedia Production: Ken Wong
Content Management: Korein Lok / Enson Tam / Jun Chu / Long Chiu / Allen Tong / Candy Lee / Yuki Cheng

Distributed by: Ascents Media Entertainment
Marketing Director: Alice
Marketing Assistant: Amber
Creative Marketing Manager / Copywriter: Kunta@i like today
Photographer: Shaotingkuei
Music Video Director: Joshua Lin (Runner-Up) / Chen Hung-i (Grow Up) / Bill Chia (Binding Dreams)
Album Designer: Joe Fang@JOEFANGSTUDIO & Hitsu Pi@HitsuDesignStudio.
Illustration: Joey Yung
Stylist: Pinky & Paris, Luka So & Vera Cheng
Make-up: Hubei Har
Hairstylist: Heibeimok@hairculture

Press Media Promotion: Jay Hong
TV Media Promotion: Alice
Radio Media Promotion: Taco Chang
Web Media Promotion: Ascents Media Entertainment
平面側拍: Even Huang
影像側拍&剪輯: Liu Hsuan
Printing Consultant: Kelvin Chen@喬羽彩色印刷
Reference
Community content is available under
CC-BY-SA
unless otherwise noted.