We're Getting Mutants in the MCU - The Loop
Play Sound

事隔兩年,容祖兒第二十張個人廣東專輯《小日子》於2013年8月15日發行。是次祖兒邀請了之前較少合作的馮翰銘作為大碟的監製,因為他使祖兒發揮不同的風格。祖兒曾於訪問表示這次大碟的主題是家居,有溫馨的感覺。
大碟的第一主打《另眼相看》曾經惹起抄襲外國歌手Adele的歌曲,《Rumour Has It》的傳聞,不過之後祖兒和監製都澄清沒有抄襲。第二主打《天窗》隨之派台,更首次邀請了著名歌手周柏豪寫歌,廣受歡迎,有人不喜歡歌曲使祖兒回到過去歌曲的風格,有人則喜歡歌曲表達的感情比以前成熟。專輯點題作,《小日子》作為第三主打。
Two years after her last album, Joey Yung returned and her 20th Cantonese studio album, Little Day, was set to be released on August 15, 2013. Alex Fung was invited to be the main producer and song writer of the album because Joey said he brought her new style songs.
The first plug was "View in a New Light", which caused controversies that the beat was similar to British singer Adele's "Rumour Has It". But Joey and Alex claimed nothing was copied. The song was even sent to the producer who made "Rumour Has It" for final mastering. He stated it "was a good song, good luck". Later "Skylights" was served as second plug and received good response. The famous Hong Kong singer and songwriter Pakho Chau wrote the song. There were both criticism and compliment on the song's style. The album-titled track, "Little Day" was also plugged and received great response from 903.
Development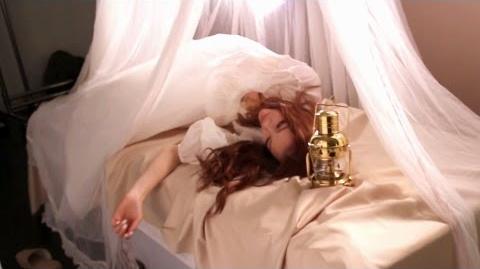 The recording process started in 2012. In late November 2012, Janet Yung firstly posted a studio picture with Joey and Carl Wong on weibo[1]. Days later, Joey and Janet both posted and said the "first" song was finished[2][3]. However, in early December 2013, "Charger" was released, the song was not written by Yito Kwok as stated in the previous post. Wyman Wong wrote it instead.
Joey continued to record new songs and often posted selfies on weibo[4][5][6]. In early May, Joey posted about the first plug (more details here). More selfies were posted[7][8][9][10][11][12][13][14]. Later she revealed the album cover was shot by Chen Man, who also did the photoshoot for last album, Moment[15]. Finally in July, Joey recorded the last song[16][17][18]. In late July, iTunes released the track listing and accepted pre-order exclusively.
Joey described the album was divided into "two days". Track 1 to 5 is one, track 6 to 10 is another.
Plugs History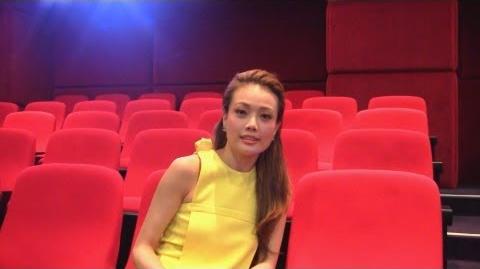 The album's first promotional plug, "Passing Hokkaido" was released on September of 2012 as the TV commercial theme song of Itacho Sushi. They also shot a music video along a micro movie in Hokkaido.
Later in December, "Charger" was released. This was the only song Wyman Wong wrote for Joey in 2012, she thought the song was meaningful, relaxing and encouraging[19]. Shortly five days later, she posted the official lyrics[20]. The song was also used as Broadway Electronic's new TV commercial song.
In May 2013, Joey recorded and released the first plug of the album, "View in a New Light". Again, it was written from her friend Wyman. They posted the lyrics online and asked for a song title[21]. 'View in a New Light' was chosen as a respond to one lyrics in "Grand on Stage"[22].
Two months later, "Skylights" was suddenly released to Commercial Radio. The song received great response because the style is a classic love song, which Joey used to sing a lot. This was the first time Pakho wrote a song for Joey. Pakho also contributed his part with new lyrics in a duet version of the song released later.
"Seven Wonders" was originally planned to be the third plug, as Joey stated in a radio interview. However, due to high public request, "Little Day" was plugged instead. Notably, all the three plugs were written by Wyman Wong.
After "Little Day" topped the chart of Commercial Radio, "My Cup of Tea" was plugged as a fan favourite among the remaining tracks.
Released versions
First edition

iTunes edition

With an unique different pre-order cover[23].
Bonus DVD not included.
iTunes Exclusive Deluxe edition

Released on November 20, 2013;
Different cover;
iTunes Session with more songs included.
Second edition

Released in late 2013;
A simpler packaging with fewer contents.
Certifications
Album
Songs
For more awards received, please visit individual song page.
Images
Credits
Executive Producers: Ng Yu / Mani Fok
Marketing & Media Planning: Douglas Chang
Artiste Promotion: Purple Ho / Wong Chi Wai / Maggie Tse / Cecilia Hung / Nick Choi
Artiste Management: Mani Fok / Oscar Cheung / Matthew Lo / Sandy Wai
A & R: Leo Chan / Leong Shek Chi / Liu Chi Wah / Gordan Tsui
Digital Entertainment Department: Methy Chi / Bonnie Lee / O Leung / Hesta Cheung / Nancy Tang

Creative Direction: AllRightsReserved Ltd.
Design: MavisChan@AllRightsReserved Ltd.
Proofread: John@AllRightsReserved Ltd.
Photography: Chen Man
Styling: Sean K
Hair Stylist: Heibie Mok@Hair Culture
Make-up Artist: Arris Law
Mastered By: Tom Coyne@Sterling Sound, NYC
Sequenced and PMCD by: Ylam@Zoo Music Studio
Special Thanks: Broadway Electronic, Itacho Sushi, t.qq.com, WeChat
References