喜歡祖兒3是容祖兒的第三張個人新曲加精選專輯,於2005年3月7日發行。這張精選收錄4首新歌和24首舊歌,首次以雙CD形成發行。當中《明日恩典》最為人熟悉,因為改編自經典童謠《Amazing Grace》。與著名歌手李克勤合唱的《刻不容緩》亦廣受歡迎。
Love Joey Love the Greatest Hits 3 is Joey Yung's third compilation album with new and old songs, released on March 7, 2005. This was the first time a double CD compilation album was released. "Tomorrow's Grace" was a big hit due to the song was adapted from the famous foreign song, "Amazing Grace". Joey also did a duet with singer Hacken Lee in "Cannot Delay", which was also popular among the public.
Released versions
First edition

Released on March 7, 2005;
Special limited design packed in a silver bag.
Second edition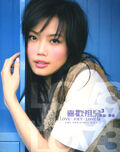 VCD

Released on May 3, 2005;
15 music videos in each disc.
DVD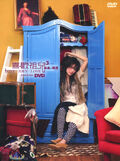 Released on May 12, 2005;
30 music videos in one disc.
Reissue version

Released on August 23, 2018;
Included the first edition tracklist, same as the digital edition.
Certifications
Album
| | |
| --- | --- |
| Love Joey Love the Greatest Hits 3 | Double Platinum |
IFPI Hong Kong Record Sales Awards

2005 - Top Ten Selling Cantonese Albums
Songs
*stands for charted #1 for 2 weeks on that radio
Images
Credits
Executive Producers: Ng Yu
Marketing & Media Planning: Roy 2/ Ewin Lee
A&R: Leo Chan/ Leung Shek Chi/ Kwan Lee Sum
Artiste Promotion:
(Radio: Larry Lau/ Leung Kai Ho)/ (TV: Raymond Ho/ Sammy Fung)/ (Press: Purple Ho)
Artiste Management: Mani Fok/ Oscar Cheung/ Ada Wong/ Sandy Wai
Post Production: James Lam/ Carmen Wu/ Wing Hung
Art Direction: Xavior Leung@Volume 2
Photography: CK
Styling: Tan
Hair: Billy Choi@Hair Culture
Make up: Arris Law
Graphic Design: Agnes Wong@Volume 2
Illustration & Pros: Tony Tsang@Volume 2
Special Thanks:

Lo Hong Ka

,

Lux